Send Inquiry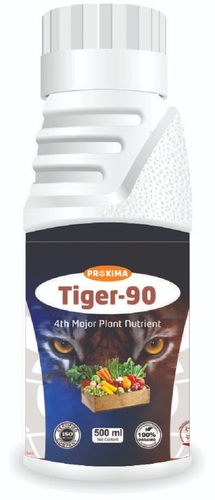 Product Description
Proxima Toger-90 is the fourth major plant nutrient available in liquid form. The other three essential plant nutrients are potassium, phosphorus and nitrogen. This plant nutrient when applied to plants promote several functions, such as chlorophyll formation, protein production, improve crop yield, oil synthesis in oil seeds, etc. If the plants and soil become deficient of sulphur, the leaves of plant will turn yellow. People must apply Liquid Sulfur so that the crop grown in that soil must get benefit. However, plants get sulfur from atmosphere but not in the necessary amounts.
Frequently Asked Questions:
1) What occurs on the off chance that you contact liquid sulfur?
Dermal. Sulfur dioxide is a serious skin aggravation causing stinging torment, redness, and rankles, particularly on mucous films. Skin contact with getting away from packed gas or fluid sulfur dioxide can cause frostbite and aggravation injury.
2) Is liquid sulfur toxic?
Hazardous decomposition products Molten Sulfur reacts with hydrocarbons to form carbon disulfide and hydrogen sulfide. Information on likely routes of exposure Ingestion May be fatal if swallowed and enters airways. Inhalation May cause drowsiness or dizziness. Skin contact Causes skin irritation.
3) Does sulfur react with water?
Sulphur does not react with water under normal conditions.
4) Does liquid sulfur smell?
At room temperature,sulfur is a soft bright yellow solid. Although sulfur is blamed for the smell.
Enter Buying Requirement Details
We are accepting only bulk quantity orders.