Send Inquiry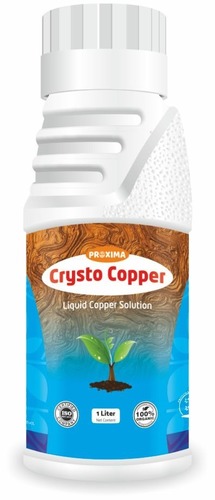 Product Description
Buy from us Crysto Copper, a liquid copper solution meant to be used by gardeners and farmers to tackle with fungal diseases in plants due to warm and wet weather. This liquid bio fungicide is an effective solution that gardeners and farmers can use and avoid chemical fungicides. As this bio fungicide has copper in it in dissolved form, it enters plant tissues and control fungal diseases. One must read the label before its use, so that they can effectively use this product, rather damage the plant tissues. This Liquid Bio Fungicide can prevent fungal diseases in plants, for instance septoria leaf spot, black spot, anthracnose, downy mildew and powdery mildew.
Enter Buying Requirement Details
We are accepting only bulk quantity orders.